There are two questions that people always ask us when we tell them we're professional bloggers. The first is how blogs make money and the second is how can a person build a blog to the point that it can actually earn a decent living. Of course the prospect of heaps of money while sitting on a laptop in Fiji is bound to peak people's interest.
But learning how blogs make money is an essential part to running any online business. It has been calculated that nearly 23% of the time spent on the internet is spent on blogs and social networks.

While the top-earning blogs online (like The Huffington Post) can earn upwards of $2.3 million per month, many people, including many bloggers, still don't know how blogs make money.
But most of those people are simply blogging as a hobby and have no drive to turn it into a full-time career. If you're interested in how blogs make money, then you've come to the right place. We've monetized this blog in just about every way possible, without splattering ads absolutely everywhere and annoying our cherished readers.
So here we'll explain how blogs make money in 2019 and beyond and how you can monetize your blog in a way that's good for you, your readers and the companies you partner with. If you're interested in starting your own blog, or you already have one and you want to figure out how to monetize it, then this guide should help you out on your journey.
---
Jump To:
---
First You Need a Blog
If you want a blog that can earn money and you care about how blogs make money, then I'm assuming you already have a blog, but if you don't, you can start one in about 5 minutes. You can blog about whatever you want. Pretty much any topic can be lucrative in the blogging world and I'll explain how a little later in this post.

You can blog about parenting, fitness, technology, conspiracies, politics, travel, LGTBQ, cooking, martial arts… you get the point. As this post explains how blogs make money, I think you'll quickly realize that it doesn't always matter what the topic is, you can make pretty much any blog lucrative if you're passionate about it and you work hard.
Next You'll Need an Audience
This is the hard part. Starting a blog is easy, but building up an audience takes work, focus and time. I'm going to show you how blogs make money in this post, but please don't be fooled into thinking that blogging is some kind of get rich quick scheme. It took us over a year to start making money from this blog and it wasn't until 2016 that its income surpassed what we were making at our jobs in Canada.
But building a blog can be fun, so it doesn't have to feel like work the whole time. If you're writing about something your passionate about, then spending a couple of hours per day on the computer will feel like a break rather than a job. But you'll need to be consistent and put in the time to build your readership.
An audience is the backbone of every blog. You need a lot of people who care about what you say. The more people who read your blog, the more opportunities you'll have to monetize your blog and turn it into a career. Luckily there's a proven way to get more traffic to your site quickly.
It's called SEO or Search Engine Optimization. Simply writing posts on your blog isn't going to guarantee you traffic and readers. You're going to need to think like Google. SEO is the practice of writing great content that your readers and Google will love. It's actually not that hard.
We have an SEO Course that can walk you through the steps, but basically you'll want to write long (3,000+ word) articles that extensively cover different topics in your niche. You'll then want to market that content on social media and you'll want to build backlinks too it by writing guest posts, being featured on big sites and running collaborative posts.
This will exponentially help your traffic grow. If we had our SEO course when we were starting out, I'm pretty sure we would've figured out how blogs make money within 6 months, rather than a year. Basically, with SEO you can jump-start your traffic and thus make a lot more money quicker from your blog.

See Also: How We Tripled Our Blog Traffic & Doubled Our Income in 12 Months
How Much Money Do Blogs Make?
Some of the top bloggers out there are earning upwards of $3 million per year. According to Bloggingbasics101 only 14% of bloggers are actually making any money and of those, the average wage is around $24,000 USD per year.
We've written extensively about how much this blog makes in the past, and we know of many bloggers who are earning more than $20,000 / month from their blogs. The amount of money a blog can make depends on how you monetize your site, what your niche is and how much traffic you have.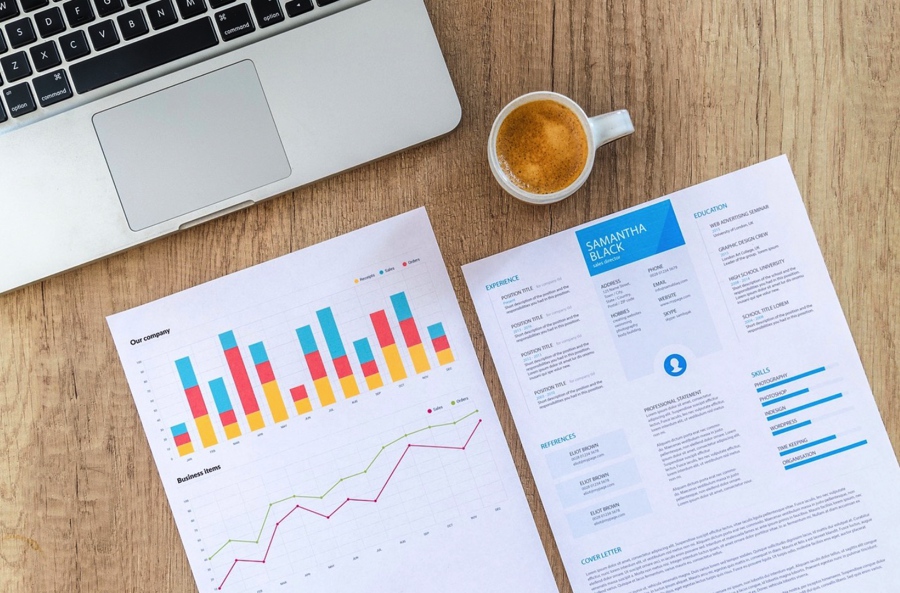 The great thing is that once you figure out how blogs make money and you monetize your own website accordingly, the sky is the limit. There's not really a cap on how much you can earn because there are so many different money-making methods you can employ on a website (as you're going to see in this post).

For more info on how blogs make money, check out Our Blogging Section. If you want to know how to make money online in other ways, check out our Make Money For Travel Section.
How Blogs Make Money in 2019
Now that you have a blog and you know the easiest way to grow it, it's time to start talking about how blogs make money in 2019. Learning how blogs make money is an essential element in taking your hobby blog and turning it into a full-time business.

The key is to diversify. The best blogs out there have figured out many different ways to monetize and make money from their content. Never keep all of your eggs in one basket. The best way how blogs make money is through diversification of income streams.
Here's how blogs make money in 2019
On-Page Advertising
We've all seen ads plastered all over websites in the past. Some blogs overdo it and it can become extremely distracting, while others (like _____) won't even let you view the website unless you turn off ad-blockers.
Whether you like seeing ads with your content or not, this is one of the main ways how blogs make money and it's a great way to easily monetize your blog traffic.
How it works is, basically once you have enough traffic on your blog, you can flick a switch and automatically show ads on your pages. We use MediaVine on this site and they take ads from Google and from hundreds of other companies and ad networks and automatically place them on our blog.
When we reached a certain amount of traffic (MediaVine has a minimum of 25,000 sessions per month) we simply installed a plugin, activated it, signed a couple of documents online and our site magically had ads on it.
We then chose where the ads show up. We have our ads set to very low because we don't want them to take away from the user experience, but even set to low we still earn upwards of $4,000 / month from these ads alone. If you were to reach the bare minimum of 25,000 sessions per month and turn MediaVine ads on on your blog, you could expect to earn $300 – $700 / month from those ads, depending on your niche and how many ads you run.

Without a doubt on-page advertising is the easiest way to monetize the traffic you already have. Once they're turned on, bloggers can earn money in their sleep.
Direct Advertising
This is when a company, brand, tourism board, or individual contacts you (usually via email) and asks to advertise on your site directly. Direct advertising can come in the form of paid reviews, sponsored content or sponsored social sharing and it can be very lucrative.
When we were first trying to figure out how blogs make money back in 2012, this was the first method we employed. We didn't have enough traffic to turn on MediaVine ads, but we had enough that some advertisers saw the worth of our blog.
At that time we were paid around $150 – $250 for each post that was placed on the blog. All we had to do was cut and paste the article they wrote and hit publish. We were making up to $250 for 10 minutes of work.
Does this sound too good to be true? Well, it is.
Google doesn't like this form of advertising, so we don't recommend running sponsored posts on your blog as a main source of income. It's horrible for SEO and Google can actually penalize your site for doing it and take away all of your traffic. I'm not saying you need to stop all direct advertising all together, but there's a better way to do it.

The best way to work with companies on direct advertising is through longer partnerships with no follow links. We talk about this a lot more in our SEO course, but basically as long as companies aren't paying for links on your site to boost their SEO, you should be ok.
Product Sales
For those who don't want to just know how blogs make money in 2019, but also want their blog to make money for the forseeable future, than having a product to sell is the way to go.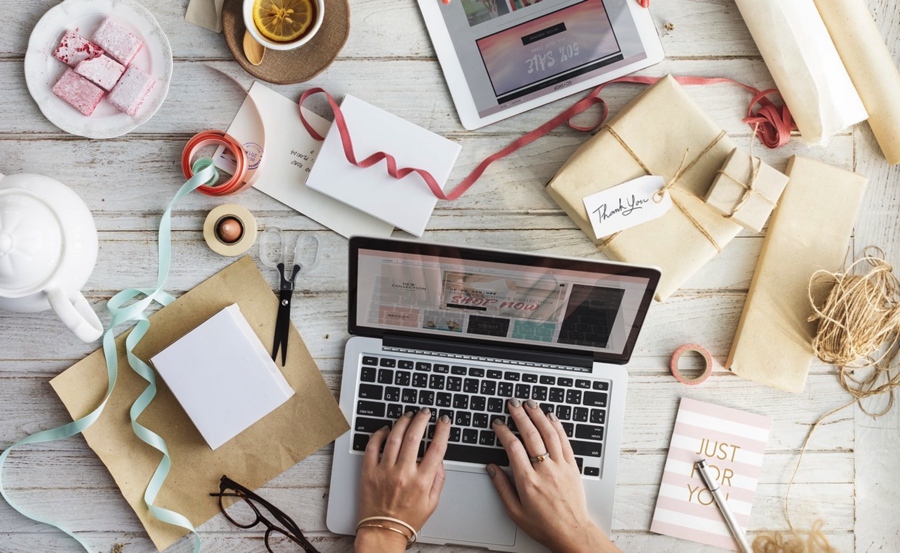 Here are a few examples of what products you can sell and how blogs make money through product sales:
Multi-Media Courses: This is one the ways we figured out how blogs make money and since 2017 we've been selling our own courses. There are a lot of different ways to make money with your blog by selling multi-media courses, but one of the easiest methods is to sign-up for Teachable.
Teachable is an online platform that can integrate with your blog quite easily. It walks you through the steps of building a course including creating video tutorials, organizing them into modules, creating PDF downloads and work sheets and even handles the transactional part so that you can sell your courses and make money.
Ebooks: Because ebooks are so cheap (most go for $5 – $10 on Amazon), it's no surprise that a lot of people don't understand how blogs make money by selling ebooks. But it really can be a lucrative way to monetize your blog. If you're an expert on your topic, than you can probably write 20,000 – 50,000 words on it right?
If so, then you can use a free online tool called Canva to easily design a professional looking site. Once it's all put together with chapters, useful content and photos, you can sell it. The best way to sell books is on Amazon, or you can sell it on your own blog and keep more of the profits by using a program like e-junkie.
We've sold our ebooks both through Amazon and through e-junkie and we find that we earn more money by selling through e-junkie and not paying Amazon their (very high) commission rate.
T-Shirts & Paraphinalia: Another way how blogs make money is through selling t-shirts, pens, calendars, backpacks and all sorts of other branded or custom designed items. Selling Goats On The Road branded garb was actually the first way we earned money from this blog.

Back in November of 2012 we set up an online store using our blog and VistaPrint and we created a series of products with photos of us and with our logo on them. In total we only made around $600 and that was all from our generous friends and family, but it is still a great way to make money through your blog.
Coaching
We've met quite a few bloggers who make good money from one-on-one coaching. If you know how to solve people's problems and how to get them to achieve their goals, then you can coach them to that outcome through your blog.
You'll have to create a sales page on your blog with the different types of coaching you offer with the different pricing options available, and then you'll have to create a cart so that people can pay for your services through your site.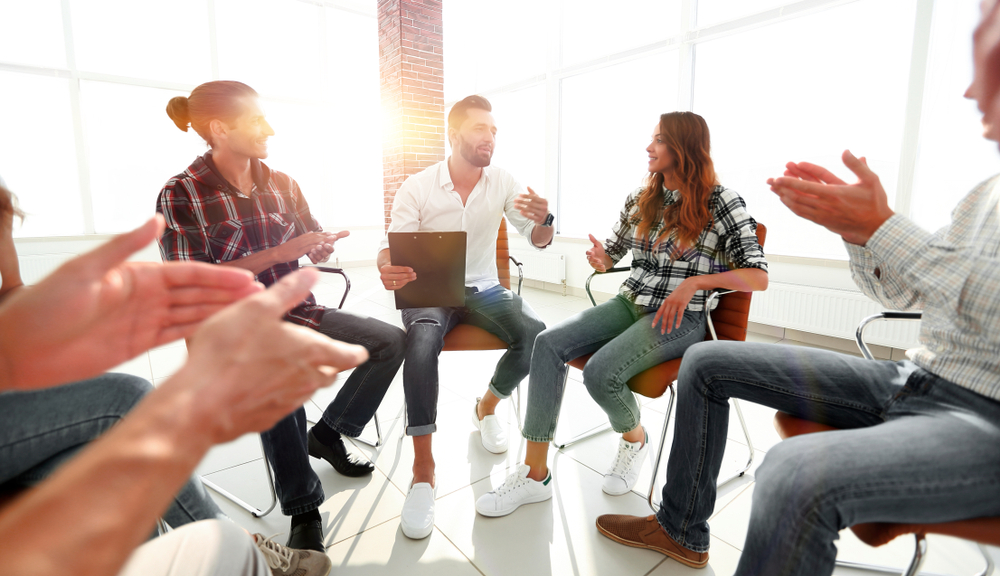 Just like selling online courses, this can be done through Teachable, or you can set up your WordPress blog to take payments by turning it into a membership site.

However you decide to sell your coaching, you should keep in mind that one-on-one consulting will take up a lot of your time, so you should charge a rate that you are happy with. Many coaches charge more than $100 / hour for their services. Sessions can be done via Skype or in person.
Affiliate Marketing
Everyone always asks us how blogs make money from affiliate marketing. It sounds too good to be true. You write a good article, you link to a product or service you love and then you get a commission every time one of your readers clicks that link and makes a purchase.
This one isn't too good to be true. This blog currently earns upwards of $12,000 / month from affiliate marketing alone. Because it's a set it and forget it type model, it means that you put in the work up front, but then you can reap the benefits later. If you've always wondered how blogs make money while you're sleeping, this is the best way.

Check out our post: Affiliate Marketing 101 – How To Make Money While You Sleep
Press Trips
This monetization method is very popular with travel blogs and other types of personal brands. If you've built up a large and loyal following, then companies will be willing to fly you to a destination on an all expenses paid trip and pay you to write about it.
This is another one of those ways how blogs make money that many people would see as "too good to be true", but we can say from experience that this happens frequently.
We've been paid anywhere from $500 – $7,500 for a 3 to 14 day trip and we know of some bloggers who have been paid as much as $15,000 for similar trips. This is a great way to get new content for your site, while making a great salary.

To learn more about how blogs make money through press trips, check out our post: FAM Trips – How Bloggers Get Paid For All-Inclusive Travel
Keynote Speaking
As you build your reputation and your audience online, you may find that you check your email inbox and have conference organizers calling you and asking you to speak. While we've spoken at an event in the past and had our flights and accommodation paid for, we've never been paid to be keynote speakers.
Speaking in public makes me extremely nervous, so it's not one of the main ways we try to make money from our blog, but I know of some other travel bloggers who have been paid as much as $30,000 for a 30 minute keynote speech. That's a pretty great salary I'd say!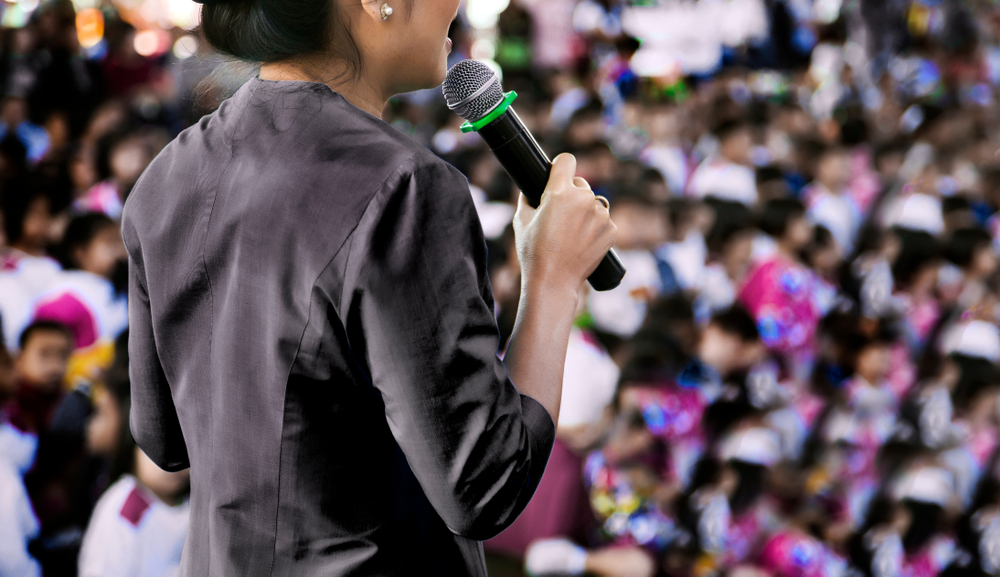 Keynote speaking is also a great way to build your brand, because if people see you speaking on stage in front of thousands of onlookers, they're automatically going to understand that you know what you're talking about.

Our friends Dave and Deb from ThePlanetD are excellent keynote speakers and they've spoken at events all around the world. They've found a way to build authority around their blog, while getting paid to speak at conferences.
Sell Memberships
If you have a blog, then you're already probably producing a certain amount of content each week. By creating a membership site, you can produce content and charge your readers to access it.
Membership sites work best when you still have a lot of great content going up for free, but you save your best content for your premium members. Goats On The Road is currently a membership site, but we give 99% of our content away for free (even our best stuff). We're able to do this by writing great content and monetizing instead through the other methods I've already listed in this post.
We used MemberMouse to turn our WordPress site into a membership site and while there was a learning curve, it only took me a few days to start taking in payments for premium members to our SEO Course.

If your membership model is on a monthly recurring basis, then this can become extremely lucrative. By charging people just $20 per month to become members, you would only need to have 100 members to make $2,000 / month, every month.
Sponsorships
Another great way to make money with a blog is through sponsorships. We've been sponsored by quite a few brands over the years and we have found it to be a great way to monetize a blog.
Typically a blog will send you a product (or products) to use and review. You'll normally be asked to create a certain amount of content (blog posts, social media posts, videos etc.) where you're wearing or using the product and you'll be paid a monthly retainer as a sponsoree.

These types of partnerships can be incredibly lucrative and can be great for both sides. By sharing great products with your readers, you can help them to shop smarter, and you'll also be helping the brand sell more by introducing thousands of people to their brand every month.
Host Twitter Chats
This is becoming a less and less popular way to monetize a blog and social media, but there are still some Twitter chat opportunities out there. Basically a company will promote a Twitter chat to all of their followers and all you'll have to do is go on Twitter and reply to questions and comments at a given time.


We've personally done a few of these and we've been paid between $200 – $400 for an hour of work.
That's How Blogs Make Money.
While there are some other ways that you can monetize a blog, this covers most of the methods that bloggers use to make money from their websites. In my opinion (and the opinion of most successful bloggers), WordPress is by far the best platform for blogging. It's easy to set up, easy to use and there is a lot of information online about how to grow a successful blog using WordPress.
If you want to start your own blog and grow it to the point that it can earn a decent amount of money each month, then check out our 5 minute video on how to start a blog. After you've set it up, you'll receive a free 4-part video course that can walk you through the basics of writing content, creating social media accounts, building an audience and eventually earning money from your blog.
I hope this post helped to clarify how blogs make money.
Do you know how blogs make money and can think of other ways to monetize that we left out of this post? Share with us in the comments below.
The post How Blogs Make Money in 2019 appeared first on Goats On The Road.